Ethical yarns hand dyed with eco dyes.
Colors full of stories to make you happy!
¡Tienes un montón de material nuevo para jugar! Al fin he subido las MINIS, que os las debía. Estas ya se quedan en la tienda,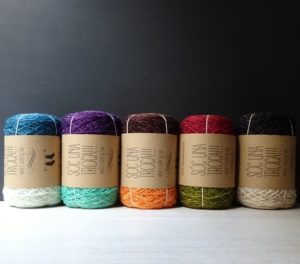 Estamos en pleno diciembre y yo ya estoy planificando mis vacaciones. Ya el año pasado decidí que entre Navidad y Reyes no se entra en
EDITO PARA AÑADIR QUE OS HABÉIS LLEVADO YA TODAS LAS ONDINES Y LAS MUSU QUE HABÍA DISPONIBLES… MIL GRACIAS!!! * * * Con toda la
Subscribe to the newsletter
My name is Laia. Soc una troca is the name of the yarns I dye in my small atelier at the mountains in the south of Catalunya. The rural surrounding is my inspiration, the colors and the light are an invaluable source of ideas. I try to live with respect for nature. That's why I use eco friendly dyes using techniques with a very low impact for the environment. In addition, the wool I dye comes from sustainable sources with good farming practices. Soc una troca are the colors that make me happy, and I hope to contribute to your happiness too!